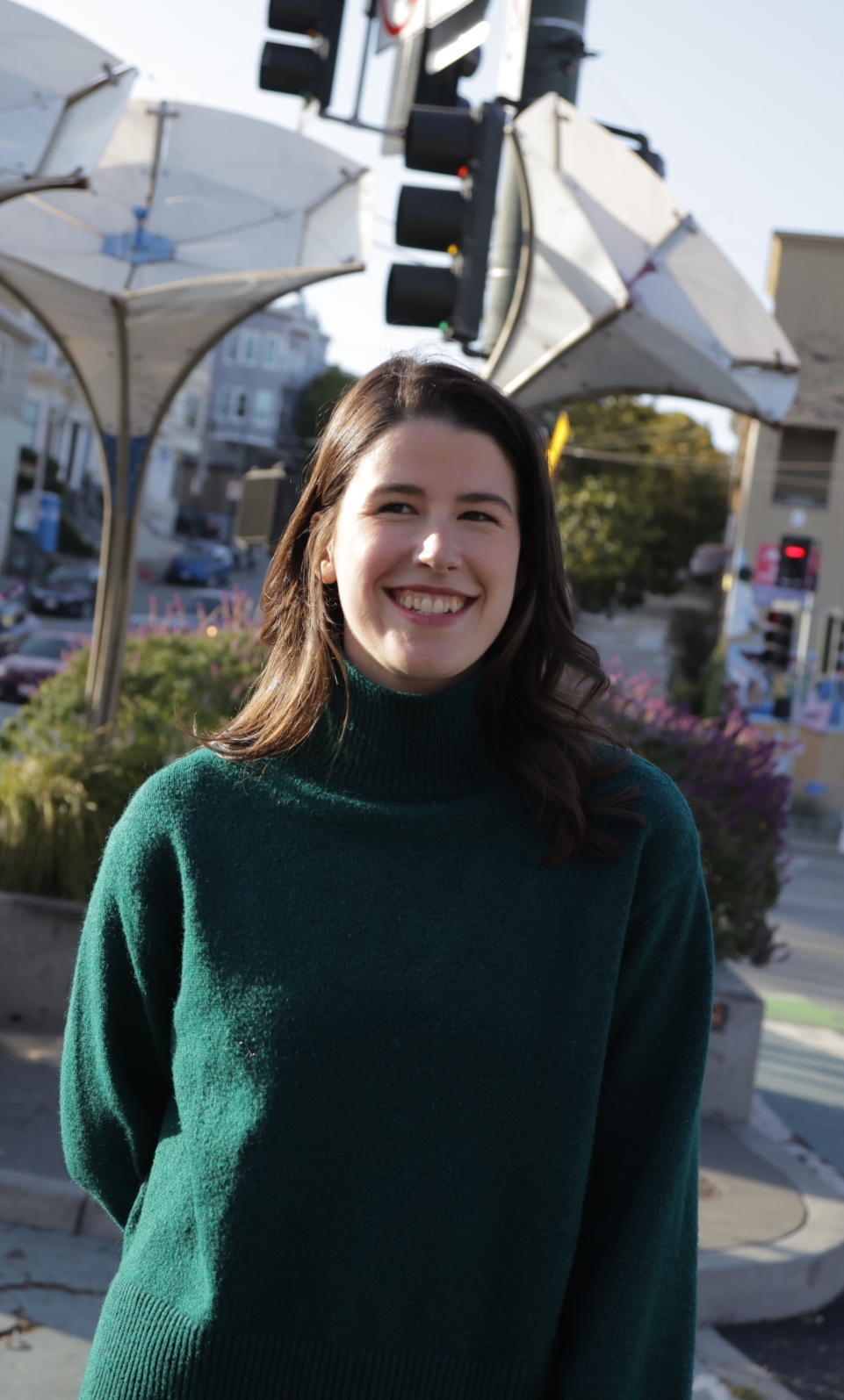 It's Meet a Mom Monday! This week's Meet a Mom feature is Helen Mayer, mom of four-year-old twins and the founder of Otter! Keep reading our interview below, where Helen shares more about mom life, her journey to found Otter, and what we can expect from the Otter experience here in Chicago. Thank you Helen for sharing with us today!
If you are a local mom that would like to be featured in our "Meet a Mom" series, please send an email to [email protected]
Hi Helen! Thanks for speaking with us today. We are so excited to learn more about Otter, and hear all about your journey as a mom & entrepreneur! First, can you tell us a little about yourself? Where are you from, and where do you currently reside?
Hi! I'm Helen Mayer. I'm a mom to four-year-old twins and the founder of Otter, where we help parents get childcare on demand from trusted, vetted sitters in their community. Otter is currently available in the Bay Area and in Chicago. And while I love Chicago and feel lucky that I get to visit frequently for Otter, I currently live in San Francisco, where my kids just started school!
How many kids do you have, and what are their ages?
I have twins, Andrew and Arthur who are four years old and are my favorite people.
What is your favorite part about being a mom? What has surprised you the most about being a mom?
I love helping my kids process their feelings and make sense of the world. And I'm surprised by how much love I have to give my kids – it keeps expanding!
Did becoming a mom influence your decision to start Otter?
Absolutely! It's why Otter exists! In September 2018, I walked into a doctor's office and found out I was 29 weeks pregnant with twins, who were born 6 weeks later. My journey to parenthood was unexpected and it shaped the way I thought about the world: I learned quickly how hard it was to be a working mom and I was relieved and saddened to find out that I wasn't alone in finding it so hard.
Within a single week in March 2020, my first company stalled out, the twins' daycare shut down, and I became a stay-at-home parent by default. A few weeks later, I got a dream job offer but I had to turn it down because we didn't have access to childcare that was safe, reliable, and affordable to enable me to work. I was so frustrated by the lack of options for childcare that I spent a few months learning about why the system was so broken. A few months later, I stepped in to help a group of moms on a Facebook thread and eventually ended up starting Otter so I could support parents everywhere.
Can you tell us more about your career journey, and how it led you to found Otter?
I got my professional start in surgery when I was 14: I cold-called my way into shadowing a surgeon and ended up spending the next 6 years shadowing and doing research on new surgery procedures and on healthcare policy. Over those six years, I learned to think about how policy and process shaped the patient experience and I became fascinated by the ways decisions we never see shape the way we live.
After graduating college, I started a company that supported students who were the first in their family to go to college (which I was!). We sent students texts with the information they needed, when they needed it. Nine months into the company, I signed a big partnership agreement and, that same day, I found out I was six and a half months pregnant with the twins, who were born 6 weeks later. When they were 16 months old, the pandemic shut down the colleges we were working with and I became a stay-at-home mom because their dad was still working.
A few months later, I jumped into a Facebook comment thread to try to help a group of parents find childcare. After a few months, I realized I was really passionate about helping parents find childcare that worked for them and about helping caregivers be compensated for their work and I ended up founding Otter to tackle the problem!
Now that Otter is available in Chicago, what can parents expect from the Otter experience? 
You'll sign up, request care, and we'll take it from there! We'll find you a sitter who's available when you need care and who has experience taking care of kids the same age as your kids. After you confirm your booking, we'll connect you via text 48 hours before the session. After the session, we'll send you a payment link – no more searching for cash at the end of the night!
If you want to see your sitter again in the future, you can add them to your care team! That means we'll share your request with them first before sharing it with our broader sitter community. Over time, you can build a bigger care team, so Otter gets even better with time!
What makes you different from other childcare companies?
We've built the easiest way for parents to find childcare on demand! You request care, we match you with someone, we introduce you, and you can relax and leave the childcare to your Otter sitter. No more searching for profiles, reaching out to people only to find out they're not available or not a fit. And no more frantically texting your roster of sitters – we handle all of that for you! Parents can tell us when they need care and we take it from there.
How has being a parent influenced the way you run your company?
It's put trust front and center from the beginning. We have an excellent vetting process for our sitters that includes a skills test, a background check, and references we vet ourselves. All of our sitters have to pass a skills test for different age groups of children (infant, toddler, pre-school, and elementary school). If they pass the skills test, we check references who can speak to their past childcare experience. Finally, they have to pass a background check. Our sitter acceptance rate is 10%. Our standards are high because we know the stakes are, too. We're picky so you don't have to be!
As a mom & entrepreneur, I'm sure that time is a precious commodity! Do you have any "mom-hacks" that you swear by?
I ask my kids to pick out their clothes for the next day at bedtime. It saves us so much time in the morning because they know what they're going to wear so we get out the door faster!
What is something everyone would be surprised to know about you?
I was a conservatory violinist for 10 years and thought about becoming a professional violinist!
Rapid Fire Round! 
Favorite Restaurant: Girl and the Goat
Undergrad college/major: Smith College, Philosophy
Coffee or Tea: Coffee!
Last book you read: Tomorrow and Tomorrow and Tomorrow by Gabrielle Zevin
Best way to start the morning: With coffee, always with coffee
Guilty pleasure: The Morning Show on AppleTV